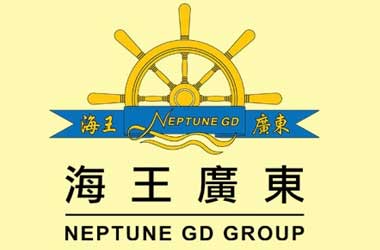 Neptune Group is one of the largest junket operators in Macau and along with smaller junkets have had to cope with the declining VIP segment in Macau's casino industry. The company recently announced that it had become increasingly difficult to run a successful junket operation in Macau and it was essential for junket operators to adopt a new business strategy in order to survive in Macau.
The company which is listed in Hong Kong Stock Exchange filed an interim report stating that junket operators might need to branch out into financial services like money-lending to survive and will have to rely their assets to generate investment returns.
The Neptune Group has been witnessing a steep decline in its turnover and profits ever since the city's gaming industry was hit by the anti-corruption crackdown launched by the Chinese government. The crackdown succeeded in deterring VIP gamblers from visiting Macau and caused a major dent in the revenue of junket operators. In the first six months of the fiscal year 2015-16, the Neptune Group recorded a net loss of HK$257.02 million (US$33.13 million) as against a net profit of HK$130.93 million in the earlier year for the same period.
The commission from the rolling turnover of the group dropped by 53 percent based on a year-on-year comparison and fell to HK$283.91 million. The decline in revenues from VIP baccarat was lesser, declining by 35.9 percent based on a year-on-year comparison to HK$56.87 billion.
The Neptune Group stated that the current situation challenging and admitted that junket operators in Macau are still unsure of the future. In a statement, Neptune Group said,
None of our VIP junket operators are collectively clear on when their situation is going to evolve as business is sluggish and the overall macro economy feels restive on the surface, tense underneath.
The company has said that the continuing slump in the VIP sector has proven to be devastating for junket operators. A number of junkets have resorted to selling their bad debts and related distressed assets at great discount just to survive. Neptune is not optimistic about the industry in the near future and expects the situation to last for the next six to twelve months.
The only bright spot according to the company are the new developments on the Cotai strip where a number of new integrated casino resorts are scheduled to open. Neptune is hoping that these new casinos will help revive the VIP market segment and provide junkets with more business.
About the Author
Hi, my name is Marcus Punter and welcome to my website casinositeshelper.com, as a resident of the UK I have spent many years around gambling in various forms (more on this later). I thought I would give you a little insight into why I launched this site and to also give you a little bit of background information into...