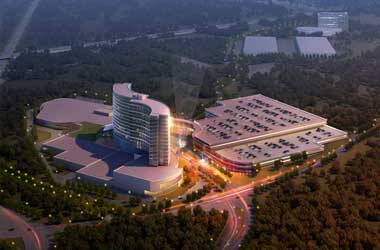 Some of the biggest gambling establishments in the United States have targeted the state of Massachusetts to set up new casinos. MGM has already broken ground for a mega-casino resort in Springfield while Wynn Resorts recently obtained its environmental permit to build a casino in Everett.
The Mashpee Wampanoag Tribe have been pushing hard to build another casino in Massachusetts but needed approval from the federal Bureau of Indian Affairs to convert over 320 acres of land into reservation land, which would then make it legal for the tribe to build and operate a casino as per tribal law. The Bureau of Indian Affairs approved the request of the Mashpee Wampanoag Tribe on the 18th of September and tribal officials will now proceed with the first phase of the casino project.
The tribe is expected to construct this new casino in Taunton which is located 40 miles south of Boston. The casino will be a lot smaller than the Everett or Springfield casinos and a result is expected to be completed a lot quicker, most likely before the end of 2016. Mayor Tom Hoye was delighted to hear that the tribe had received approval to construct the Taunton casino as initial estimates suggest that the tribal casino would generate around $8 million a year to municipal budget, create thousands of jobs in the private sector and also additional jobs for firefighters and police officers.
Tribal leaders and its investors are proposing to invest $500 million into the Taunton casino and construct a sleek casino and hotel that would have around 600 rooms. The casino project is being labelled as "Project First Light" and tribal leaders are eager to proceed quickly with the project. The mandatory environmental review process has already been dealt with and a $30 million traffic proposal to relocate traffic from Route 24 to the Route 140 which is the casino site has already been submitted.
Taunton used to a hub for the textile industries in the past and since its collapse has faced tough financial challenges. The tribal casino is expected to provide the local economy with a much needed boost and ease the burden on Mayor Tom Hoye. There are around 58,000 locals in Taunton and the casino will create around 3,500 part time and full time jobs which will be extremely beneficial to the local population. In a statement, Mayor Tom Hoye said
It's a great day for Taunton, for the tribe, and for Southeastern Massachusetts. It's been a long time coming
About the Author
Hi, my name is Marcus Punter and welcome to my website casinositeshelper.com, as a resident of the UK I have spent many years around gambling in various forms (more on this later). I thought I would give you a little insight into why I launched this site and to also give you a little bit of background information into...