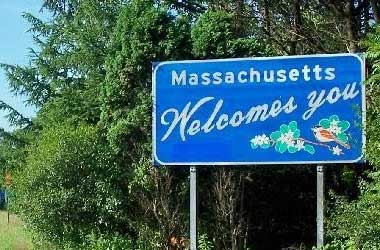 With three casino resorts slated to open by 2018, the fast-developing casino industry in Massachusetts is expected to wield significant power in the legislative corridors of the state.
Given the highly regulated nature of the industry, the owners who are experienced and influential industry leaders will not hesitate to use their financial means and political savvy to lobby to further their interests.
In a statement, Denis P. Rudd, a marketing professor at Robert Morris University said,
Casinos are a force to be reckoned with in Pennsylvania and they will be in Massachusetts, too. Casinos always want something and they let you know about it
The most debated area is likely to be the state tax revenue paid by the casinos. According to state law, 25 percent of casino gambling revenue received from both slot machines and table games needs to be paid by the casinos in taxes to the state.
However the Mashpee Wampanoag, a tribal casino operator building a $1 billion casino in Taunton, have been able to use their special status to negotiate a tax rate of 17 percent. This decision is likely to be challenged by competitors according to industry observers. Clyde W. Barrow, a University of Texas professor who is an expert on the New England casino industry has stated that even a 1 percent change in tax rate can mean millions of dollars to a casino.
Steve Wynn, chief executive of Wynn Resorts who is building a $2 billion casino in Everett has criticized the tax rate differences stating that it was imprudent to pay more than the tribe. Wynn has also made the case in the documentation submitted to Massachusetts legislators that Connecticut casinos are more favorably placed since they do not have to pay tax on their table games revenue while those in Massachusetts are forced to do so. Barrow noted that this is significant since the younger generation of players prefer table games.
Paul DeBole, assistant professor of political science at Lasell College and a specialist on gambling regulation has said that the companies will become more active in their lobbying efforts as their casinos draw close to the launch stage and it is highly likely that they will join forces and take a stand on issues such as the tax rate.
The companies that are slated to open casinos in Massachusetts are MGM, Wynn, Penn National and the Mashpee. All four companies have already hired well-known lobbyists and based on state reports, the casinos have spent close to $3 million on lobbying over the past three years.
About the Author
Hi, my name is Marcus Punter and welcome to my website casinositeshelper.com, as a resident of the UK I have spent many years around gambling in various forms (more on this later). I thought I would give you a little insight into why I launched this site and to also give you a little bit of background information into...