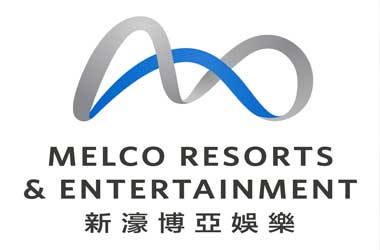 After the recent legalization of gambling in Japan, several global casino operators including Melco Resorts and Entertainment have been focusing on developing concepts and proposals in preparation for entering the market.
Casino tycoon Lawrence Ho, owner of Melco Resorts & Entertainment Ltd. has recently stated that his company might prefer developing a casino in Osaka than in the capital city of Tokyo. According to him Osaka afforded more opportunities for it to be developed and turned into an entertainment destination than Tokyo
For most of the major international casino operators, the lucrative Japanese market, which some analysts have estimated to be worth $25 billion annually, is critical to their future plans. To compare, annual revenue last year in Macau was $28 billion while in Las Vegas it was just $6.4 billion.
Japan's legislators are still developing the second bill that will lay down the regulatory provisions for the gaming market including locations, number of resorts and tax rates. Under the process announced so far, operators and provincial municipalities are expected to team up to create a joint proposal in accordance with guidelines to be released shortly and submit their proposal to the central government.
Gaming operators have to work on this proposal and also determine a suitable location for developing an integrated resort. International operators are currently looking at forming partnerships with local companies in order to improve their chances of securing a Japanese casino license.
Speaking to a media outlet Ho noted that Osaka and the neighboring Kansai region were its top choices although it was still evaluating the potential of Tokyo and Yokohama. The densely populated Tokyo metropolitan area holds nearly a third of Japan's population and is the country's political and financial hub. Additionally, it is home to top companies like Sony and will be hosting the 2020 Summer Olympics.
For Ho however, these are the very reasons that make Tokyo a less attractive option.
According to Ho with its numerous existing attractions, Tokyo doesn't need an integrated resort. Osaka on the other hand has been a popular holiday choice for Chinese tourists. Rival MGM Resorts is however looking for a high-density locale, pointing out that MGM's business model for resorts is to build large scale facilities with dozens of features. Both cities are high on the list of locations to be selected by the government, but Tokyo's higher costs may prove to be a deterrent according to analysts.
In a statement Margaret Huang and Carmen Lee analysts with Bloomberg Intelligence said,
Tokyo's inflated commercial land prices are higher than the rest of Japan. That may dissuade casino operators from developing an integrated resort there, even with the city's population and infrastructure
About the Author
Hi, my name is Marcus Punter and welcome to my website casinositeshelper.com, as a resident of the UK I have spent many years around gambling in various forms (more on this later). I thought I would give you a little insight into why I launched this site and to also give you a little bit of background information into...