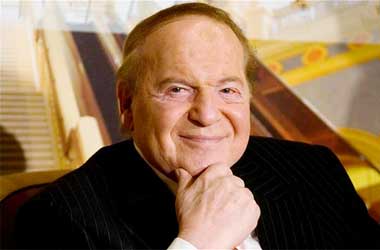 Sheldon Adelson the chairman of casino operator Las Vegas Sands has said that developing a casino in the newly-liberalized gaming market of Japan might cost upto $10 billion. Japan is widely expected to become the world's second largest casino market in the coming years.
The country recently passed a legislation that will allow the setting up of full scale integrated casino resorts in the country. A second legislation is still awaited that will contain operational provisions for casino development including those related to investment, licensing, taxation and operations.
KTNV Channel 13 Las Vegas
According to brokerage firm CLSA, two integrated casino complexes in the country have the potential of generating over $10 billion in annual revenue and if more locations are included it can reach upwards of $25 billion. Another analyst firm Union Gaming expects the revenue to reach $40 billion on a yearly basis.
Las Vegas Sands has a major presence in Macau and also in Singapore where it owns and operates the Marina Bay Sands, one of the two permitted casinos of the nation. Adelson expects the project in Japan to cost more than the Marina Bay Sands in Singapore. Adelson has called Japan as the ultimate business opportunity in gaming adding that Singapore was just a warm-up to it.
In a statement Adelson said,
It would be at least what we paid in Singapore, $6 billion including the land, but it could be as much as $10 billion.
At an earlier analysts' conference call, Adelson had reiterated Las Vegas Sands' strong credentials for landing a license in Japan. He pointed out that its track record in developing MICE-oriented integrated resorts and its financial strength put it ahead of others.
According to sources, the selection of casino operators for the projects will be done by 2019 and the casinos might open sometime in 2023. It is speculated that only two casino licenses will be issued by Japan in which case there will be fierce competition between international operators for obtaining a license.
Apart from Las Vegas Sands, all major operators like MGM Resorts International, Wynn Resorts Ltd, Galaxy Entertainment Corp Ltd and Melco Crown Entertainment Ltd have expressed their interest in the Japanese market. It is expected that international operators will be signing up with local partners while applying for licenses. A Fitch Ratings' report in December last year said that U.S-based operators were well-placed to invest into the Japanese market given their robust balance sheets.
About the Author
Hi, my name is Marcus Punter and welcome to my website casinositeshelper.com, as a resident of the UK I have spent many years around gambling in various forms (more on this later). I thought I would give you a little insight into why I launched this site and to also give you a little bit of background information into...