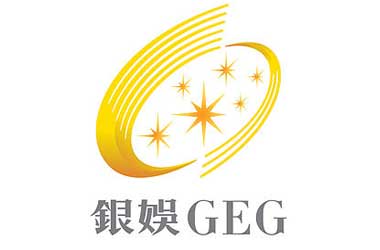 The vice chairman for Galaxy Entertainment Group has said that targeting millennials was a major focus for the company's long term growth as Macau's recent growth in VIP gambling might not be sustainable.
Francis Lui Yiu-tung, a Hong Kong billionaire made these remarks during the Global Gaming Expo Asia.
In a statement, Francis Lui Yiu-tung said
The millennials are catching up. They are young customers that embrace technology and think differently. Those are the things we try to understand more to ensure that Macau will be competitive in the longer term.
Macau's revenue has been growing since late 2016, after over two years of consecutive decline. VIP gaming has been up by 16.8 percent on a year-on- year basis in the first quarter of 2017 according to data from local regulators. All casino operators have benefited from the upswing, with Galaxy seeing a massive 69 jump in share price in the past 12 months.
The recovery has largely been due to the return of Chinese high rollers to the gambling enclave. One reason for that is thought to be the slowing down of China's anti-corruption campaign which initially triggered Macau's slump in 2014. Increased scrutiny resulted in visitors keeping away from the gambling tables of Macau's casinos, hurting revenue. High stakes players who generated more than fifty percent of Macau's gross gaming revenues dropped by nearly fifty percent between 2014 and 2016.
In March 2017, Macau's casino gross gaming receipts grew by 18 percent, the fastest in eight months, mainly as a result of 25 percent growth in VIP revenue. Lui prefers a more cautious approach to Macau's VIP recovery stating that it was too early to tell if the VIP revenue growth would sustain. He pointed out that the recent gains could be due to the current liquidity situation in China adding that it would be possible to state in a few months' time if the recovery was stable.
China's authorities have taken a series of steps to boost liquidity in the domestic economy in order to counter the interest rate hike by U.S. Federal reserve. Property prices have also zoomed in China recently. High rollers often use their properties to avail credit from junket operators.
Lui believes that Macau casinos need to target millennials to remain ahead and for sustained growth. Casinos worldwide have been seeking to introduce new forms of gaming to attract the younger generation. MGM Resorts recently launched a mobile-based gambling platform in Las Vegas that allows customers to place bets on smartphones.
About the Author
Hi, my name is Marcus Punter and welcome to my website casinositeshelper.com, as a resident of the UK I have spent many years around gambling in various forms (more on this later). I thought I would give you a little insight into why I launched this site and to also give you a little bit of background information into...