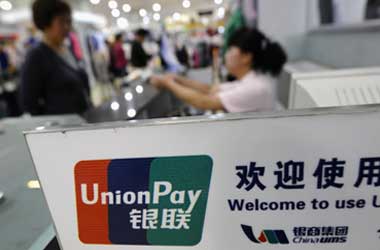 Macau's Secretary for Economy and Finance, Lionel Leong Vai Tac has acknowledged that Union Pay's new policy of customer verification at ATMs would have an impact on casino earnings.
A large number of Mainland Chinese visitors to Macau are customers of China UnionPay Co Ltd and withdraw cash from ATMs in the city. However a recent policy change has been announced by which customers would need to produce their identity cards and undergo a facial recognition scan in order to use the ATMs.
Leong told reporters last week that it might impact visitor behavior particularly in the initial few weeks needed to get used to the new requirements. The government order issued early this month stated that the new rule will help boost the 'know your customer" protocols (KYC) for financial institutions operational in the region. Such policies are expected to benefit anti-money laundering regulations as it helps identify customers.
Leong observed that the changes were aimed at preventing the misuse of the cash withdrawal facilities. No deadline has been given for the rollout but the order stated that it would be done in a gradual fashion. Ambrose So Shu Fai, chief executive of SJM Holdings Ltd, one of the six operators of Macau has said that he anticipates only a minimal impact on the city's casino revenue.
Macau's revenue has only recently started recovering after a two-year long slump. In April, the growth in casino GGR was 16 percent, a better-than- expected performance that took the industry's revenue to MOP20.16 billion (US$2.52 billion). Brokerage firm JP Morgan Securities (Asia Pacific) Ltd also said that the impact on revenue would not be substantial since there are other means to procure cash.
In a statement, analysts from JP Morgan Securities said
We do not expect the actual impact on [gaming] demand to be very meaningful, as there still are many other 'channels' – at least for now – that can help players/junkets to get cash in Macau, via pawnshops for example. That said, we can't rule out any potential impact on 'player psychology', as some players/junkets may feel reluctant to use ATM cards given increased identity checks, so any progress in this area warrants close monitoring in our view.
A survey by investment firm Sanford C. Bernstein Ltd in January this year revealed that most customers relied on cash withdrawals from UnionPay bank cards and bank accounts held in Macau and Hong Kong.
About the Author
Hi, my name is Marcus Punter and welcome to my website casinositeshelper.com, as a resident of the UK I have spent many years around gambling in various forms (more on this later). I thought I would give you a little insight into why I launched this site and to also give you a little bit of background information into...