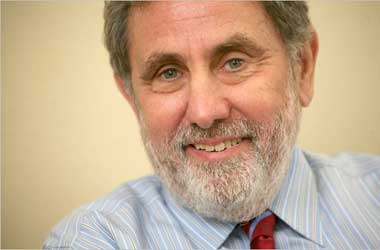 As the date for the November referendum on the casino expansion program nears in New Jersey, both opponents and proponents are taking every opportunity to state their case.
An open forum is being scheduled in the city of Bayonne on Oct. 19 where Jeff Gural, operator of the Meadowlands Racetrack and one of the most vocal supporters of the proposal will answer questions from attendees on the proposal. Also in attendance will be Jason Settlemoir, the general manager of Meadowlands Racetrack and another racetrack, Winners.
WPGTalkRadio
The discussion which is being organized by the Bayonne Chamber of Commerce will be held in the Winners off-track betting facility which is also owned by Gural. Entry is free for those registering online while entrants at the venue will need to pay $5. New Jersey citizens will be voting on Nov. 8 on a referendum that seeks approval to change the state's constitution to allow casinos to be built outside the current hub of Atlantic City.
New Jersey lawmakers have proposed the development of two full scale casinos in North Jersey which will give a boost to the region's economy and counter increasing competition from casinos in nearby states. The legislation states that the two casinos must be situated in separate counties and are at least 72 miles from Atlantic City.
The Bayonne Law Director Jay Coffey who also acts as the mayor of Oceanport has vehemently opposed the expansion program. The city hosts a racing facility in the Monmouth Park Racetrack which has been unsuccessful in gaining approval from lawmakers to add facilities with casino games and sports wagering. One of the reasons for the opposition from the city officials is said to be because of this.
Gural is one of the two major businessmen who put forward plans to develop casinos in North Jersey, proposing a $1 billion development at Meadowlands. The other major backer for the plan was the former Reebok Chairman, Paul Fireman who has proposed developing a casino near Jersey City. Both of them backed the 'Our Turn NJ' campaign which spearheaded the support campaign for the referendum.
However the group halted its expensive media campaign last month after an internal survey showed that the chances of the referendum succeeding were slim. The results pointed to just 37 percent of New Jersey voters approving of the amendment. There were also other survey results that confirmed support of the referendum had fallen and there was a small chance that the referendum would be approved but Gural will hope his open forum will help change those stats.
About the Author
Hi, my name is Marcus Punter and welcome to my website casinositeshelper.com, as a resident of the UK I have spent many years around gambling in various forms (more on this later). I thought I would give you a little insight into why I launched this site and to also give you a little bit of background information into...