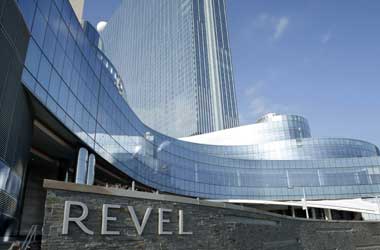 A private equity firm from New York has reportedly made an offer to purchase the shuttered Revel casino in Atlantic City for $220 million.
The $2.4 billion Revel was shut down in 2014 after sustaining heavy losses.
Alex Fredericks, a senior executive from Digital Launch, a company representing the equity firm made the claim earlier this week but refused to share any further details including the name of the private equity firm. Digital Launch specializes in marketing product and talent according to description available on its website.
The current owner of the property Glenn Straub has however denied any knowledge of an offer from a private equity firm. He further added that he was not in discussions with private equity firms for selling the property. Straub acquired Revel for $82 million in August 2015, bringing it out of bankruptcy. He has since renamed the property as TEN but has failed to reopen it despite making repeated announcements of deadlines to open.
SNJ Today
Straub has been battling state gaming regulators over the necessity of a license for hosting a third-party operated casino within the property. According to him since he is only acting as a landlord he does not require a license. State regulators have however insisted that the property can open only after Straub gets a license.
Straub has appealed the decision with the Casino Control Commission. He noted that if the appeal goes in his favor he would go ahead or else he would look for another vendor. He has mentioned earlier that he might consider opening the property as a stand-alone hotel.
The failure to reopen has increased pressure on Straub to sell, as concerns grow that a part of the Boardwalk area remains idle particularly when Atlantic City as a whole is witnessing a steady revival. Atlantic City Mayor Don Guardian stated last month that several investor groups had approached the government and expressed interest in the property.
New Jersey Gov. Chris Christie also expressed support for the sale of the property and wants it new hands. In a radio address last month, he stated that Straub should sell the property since he has failed to deliver on his promises. Straub has consistently denied the rumors of sale discussions but noted that all of his properties were up for sale at the right price.
Before choosing to purchase the closed Trump Taj Mahal, the group of investors led by .
About the Author
Hi, my name is Marcus Punter and welcome to my website casinositeshelper.com, as a resident of the UK I have spent many years around gambling in various forms (more on this later). I thought I would give you a little insight into why I launched this site and to also give you a little bit of background information into...