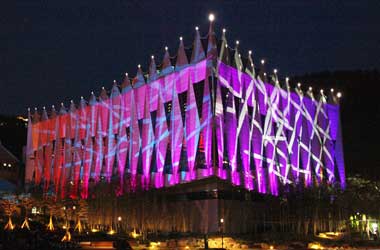 A Macau-based academic has said that building a casino in the port city of Busan in South Korea could provide the city with a significant stimulus to its tourism industry, especially when done in partnership with international casino operators.
Glenn McCartney, assistant professor of hospitality and gaming at the University of Macau made these observations while speaking at the 1st Global Busan Tourism Forum which was held in Busan, late last month.
McCartney however warned that to assess the likelihood of the casino succeeding, it was important to not just estimate the number of mass-market visitors to Busan but to also assess other key factors like the quality of tourists, their preferences and spending power across gaming and non-gaming segments.
AsianWorld
Korea currently has 17 casinos operational but only one of them, the Kangwon Land in Kangwon province allows locals to gamble. Local media reports state that international casino operator, the Las Vegas Sands Corp recently sent high level officials to Busan who reviewed various sites for the construction of a possible casino.
Las Vegas Sands proposed to develop a US$10-billion casino resort in South Korea if the government was willing to amend its gaming laws and allow locals into the Las Vegas Sands Corp. The Las Vegas Company was open to the government imposing restrictions on the local population, something which Singapore has done.
However the Sands Corp decided to drop their $10 billion proposal as the government showed no inclination to amend its gaming laws. Experts have observed that changes to the country's gaming law could be considered but cannot be rushed.
McCartney highlighted the success of Jeju Island in attracting investment for casino projects. The island is a popular destination for Chinese tourists and currently has several casinos. Chinese visitors to the island do not need a visa to enter provided they have entered via an international flight or ship. However visitors to other parts of Korea need to obtain a visa.
On the issue of promoting casino developments in other parts of Korea and Busan particularly, McCartney said that it was important to integrate the initiative into a comprehensive national tourism framework targeted at improving tourism and also to involve the host community of the casino in the process. He also stated that the market environment had to be encouraging and attractive enough for investors and gaming operators to generate sufficient return on investments.
About the Author
Hi, my name is Marcus Punter and welcome to my website casinositeshelper.com, as a resident of the UK I have spent many years around gambling in various forms (more on this later). I thought I would give you a little insight into why I launched this site and to also give you a little bit of background information into...