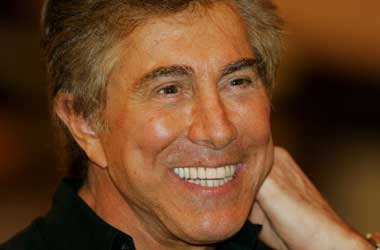 Billionaire and Wynn Resorts Chairman Steve Wynn has over three decades of experience developing property and building casinos in the United States and overseas.
The casino moghul has gone through his fair share of opposition and court cases and is not won to give up easily.
The Wynn Everett casino project in Massachusetts has been a test for Wynn as the city of Boston and Mayor Martin Walsh have constantly opposed the project and gone ahead with legal proceedings to delay and stop the Wynn Everett casino. Just last week, the city of Boston and Mayor Walsh filed a lawsuit against Wynn Resorts stating that the crucial environmental permit that they obtained for the Wynn Everett casino should be revoked as the process for awarding the permit has been compromised.
The city of Boston had earlier filed a lawsuit against the state gaming commission stating that a casino license should never have been awarded to Wynn Resorts. Wynn Resort executives have tried to hold talks with the Walsh government and find a mutual solution over the Wynn Everett casino but so far have not been able to reach a mutual agreement.
Mayor Walsh has been accused by the mayor of Everett of running to the courts and filing a case everytime he did not get his way. Steve Wynn has also been extremely upset with the constant legal proceedings being hurled at the Wynn Everett casino and decided to file libel lawsuit protesting the treatment his company has received in Massachusetts.
Wynn stated that when a company or an individual is looking to promote themselves in an honest and fair way, their views must be respected and protected. Wynn stated that his company has been purposefully defamed and suffered political abuse repeatedly and he wanted to put a stop to it immediately. Wynn has filed an 8 page libel lawsuit in the Suffolk Superior Court to stop the lies and defend the reputation of Wynn Resorts.
Wynn released a statement which read
Although our commitment to Massachusetts is absolute and irrevocable, our tolerance for mean-spirited, libelous statements has exceeded any reasonable limit. Someone knowingly disseminated sham subpoenas containing falsehoods — outright lies — designed to interfere with our license granted by the Gaming Commission and defame our reputation. We intend to identify the malicious individuals who did this and call them to account.
About the Author
Hi, my name is Marcus Punter and welcome to my website casinositeshelper.com, as a resident of the UK I have spent many years around gambling in various forms (more on this later). I thought I would give you a little insight into why I launched this site and to also give you a little bit of background information into...