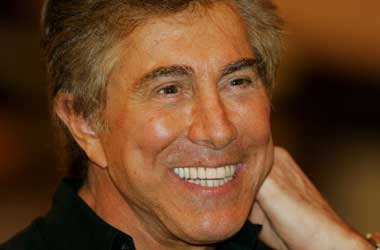 The City of Boston made headlines last week yet again for going after the proposed Wynn Everett casino. Mayor Marty Walsh and the city of Boston this time decided to name Wynn Resorts as the defendant and file a lawsuit challenging the critical environmental permit that Wynn received. The second lawsuit surprised a number of parties involved because there had been rumours of meetings with representatives from the Walsh administration with executives from Wynn.
It appears that those discussions have not appeased Mayor Walsh and his only solution was to challenge the $1.7 billion Wynn Everett casino yet again. The first lawsuit did not go down well for the city of Boston and the judge had cautioned Mayor Walsh against using the media to gain political points but it appears that is exactly what Mayor Walsh has done yet again during the second lawsuit.
Steve Wynn, the chairman and billionaire of Wynn Resorts had earlier labelled Mayor Walsh as an unreasonable man and someone who he could never negotiate with. Wynn has termed the new lawsuit as one that is counterproductive and will provide no benefit to the citizens of Boston. Wynn stated that every time Mayor Walsh did not get his way, he would run to the courts and use litigation as his only solution. Wynn stated that in his experience this type of solution would never help to build a good working relationship.
Mayor Carlo DeMaria of Everett who is a firm believer in the Wynn Everett project stood with Steve Wynn and stated that Mayor Walsh's strategy is to rush to the courts every time he does not get his way.
Mayor Walsh has a very different perspective to Steve Wynn. In a statement, Walsh said
I'm not a lawsuit type of person. I think that, again, the last resort I want to do is lawsuits.

But I think, as we work down here to come up with some solutions that would be helpful. It's more about making sure that the people of Charlestown and Boston, that we are doing everything we can as a city to make sure that we can come up — if there is a solution here, that it's a good solution for everyone
The city of Boston has already spent $1.5 million on its first lawsuit when it challenged the state gaming commission and their licensing process for the Wynn Everett US casino. That case appears to be all but lost and now the city will have to spend more money to pursue a new case against Wynn Resorts.
About the Author
Hi, my name is Marcus Punter and welcome to my website casinositeshelper.com, as a resident of the UK I have spent many years around gambling in various forms (more on this later). I thought I would give you a little insight into why I launched this site and to also give you a little bit of background information into...