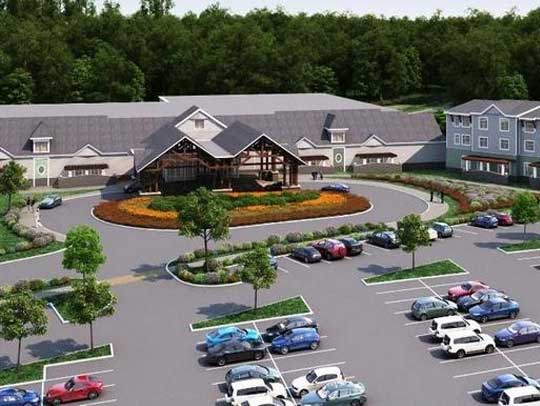 Twin River recently announced that it would launch a new marketing campaign to support a proposal to build a new casino in Rhode Island.
The campaign is scheduled to be launched this week to promote the $75 million Tiverton casino that will be developed in the town of Tiverton close to the Massachusetts state border.
The Twin River Management Group has decided to fully self-finance the campaign through its non-profit 'Citizens to Create Jobs and Protect Revenue, Inc'. A filing with the Board Of Elections has revealed the total amount spent so far on the campaign has been $180,181. Senior executives from the company will kick off the campaign with a rally in Providence's India Point Park. The rally is expected to be attended by Twin River board chairman John E. Taylor along with key members from the Rhode Island Building and Construction Trades Council and the Greater Providence Chamber of Commerce.
WPRI
The campaign aims to highlight the fact that the casino will bring in hundreds of jobs both during construction as well as post launch. The casino will also help prevent outflow of gambling dollars from the state to rival casinos in nearby states such as the $1-billion First Light casino being constructed by the Mashpee Wampanoag tribe in Taunton.
Casino spokeswoman Patti Doyle said that the casino team has been preparing extensively for the campaign and much of the expenses were related to it. In a statement, Doyle said,
Right now much of the expenses have been readying the communications tools and doing the necessary research so we feel ready and comfortable with bringing the message statewide
The referendum is scheduled to be held in November and the project must receive approval from both state voters and the voters in the city of Tiverton to move forward. Twin River Management Group operates the Newport Grand slots parlor as well as the Twin River Casino in Lincoln. If voters approve the new casino, Twin River will seek permission for the operating license of the Newport Grand to be shifted to the new Tiverton casino. The company has made a significant attempt to involve the citizens of Tiverton in the design process seeking to reduce public opposition.
The filings reveal that the majority of the expenditure has been towards fees for Winner & Associates, a Los Angeles-based communications firm who is in charge of the campaign. So far $90,000 has been remitted for campaign and consulting work. An additional $65,100 was spent in conducting a statewide poll to assess the support for the casino.
About the Author
Hi, my name is Marcus Punter and welcome to my website casinositeshelper.com, as a resident of the UK I have spent many years around gambling in various forms (more on this later). I thought I would give you a little insight into why I launched this site and to also give you a little bit of background information into...