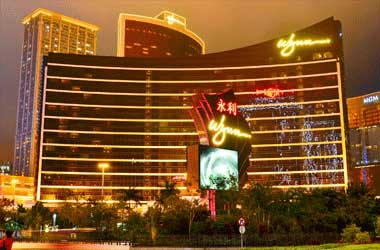 Wynn Macau Ltd, one of Macau's six major casino operators is likely gain massively in the mass market segment according to a leading market analyst study.
A report from investment bank Morgan Stanley has based its prediction on increasing Google search trends that were recorded for the property.
In their report, analyst Praveen Choudhary, Alex Poon and Thomas Allen have said that they expect a 90 basis point increase in mass market share in 2017 for Wynn Macau Ltd over its share in the fourth quarter of 2016 which was 10.4 percent. The forecast has been made using inputs from the search trends on Google which shows the relative popularity of the property.
While acknowledging that the measure may not seem very reliable, the analysts said that the had observed search trends to be strong indicator.
In a statement the analysts from Morgan Stanley said
We must admit that on the surface this analysis seems less reliable since more than 80 percent of Chinese consumers use Baidu [a Chinese online search engine] (and not Google), but we have seen strong correlation between property's mass market share and the search market share for Sands China Ltd, Galaxy Group Entertainment Ltd and Melco Crown Entertainment Ltd historically.
The report predicts that Wynn Palace's mass table gaming revenue growth will go up by 14 percent on a yearly basis in the 2017 calendar year. The $4.4-billion Wynn Palace is the group's latest integrated casino resort that opened in the Cotai region last year. The Wynn Palace mass market table decline recorded for the 4th quarter of 2016 was $725.0 million while the win from table games during the 4th quarter was $159.6 million.
The analysts praised the range of measures taken by Wynn's management to improve the casino's appeal to mass market. The Chinese anti-corruption drive which started in 2014, dampened VIP gaming in Macau to a large extent, leading to casino operators changing their market strategies and focusing more on mass market gamblers. Wynn Macau Ltd president Ian Coughlan has said earlier that the company intended to focus on premium mass as a segment to give it an edge.
According to the analysts, a number of changes have been implemented at the Wynn Palace which has helped boost its appeal with mass market visitors. Some of these changes included a reconfigured casino floor with two themed slot sections and a reduced casino area to boost activity. External factors have also helped including better connectivity due to a shuttle bus service and improved marketing efforts. The casino management has now sought approval for adding more casual dining restaurants and expanding other non-gaming facilities
About the Author
Hi, my name is Marcus Punter and welcome to my website casinositeshelper.com, as a resident of the UK I have spent many years around gambling in various forms (more on this later). I thought I would give you a little insight into why I launched this site and to also give you a little bit of background information into...