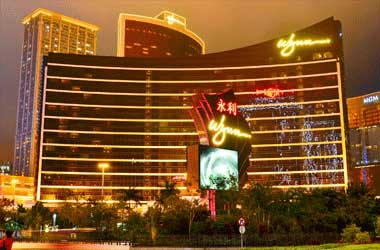 Macau casino operator Wynn Macau Ltd has announced that it has appointed Deutsche Bank AG as the global coordinator for issuing senior notes worth $1.35 billion to professional investors.
The company is the subsidiary of the Las Vegas casino operator Wynn Resorts Ltd. and will be working with the Singapore branch of Deutsche Bank.
Wynn Macau said that it will use the monies raised through the issue along with additional funds to fully redeem existing notes due in 2021. The fresh issue will see $600 million raised through 4.875 percent senior notes due in 2024 and a further $750 million via 5.500 percent senior notes due in 2027.
The company said that it was taking advantage of current economic conditions to refinance its debt at better rates and extend the term of its debt further. The issue will also help support the growth of the company's operations.
In a statement Wynn Macau said
The Board also believes that the Notes Issue will further strengthen the liquidity position of the Group and will further extend the profile of the Group and improve its ability to access the international debt capital markets to support the growth of the Group in the future
Nine more financial institutions have been named as joint book runners for the exercise while two others are operating as joint managers. Wynn Macau has indicated that it will be listing the new notes on the Hong Kong Stock Exchange and confirmed that it has already received an eligibility letter from the exchange. However no date has been finalized for the listing exercise.
According to filings made by the company, the new notes contain provisions which limit Wynn Macau's ability to enter into deals involving the selling or merging any of its important subsidiaries or assets. There is also a change of control provision included in the new notes that gets triggered if a substantial amount of Wynn Macau's assets get moved out of the control of the current owner Steve Wynn. In such a scenario, the company will have to redeem the notes at 101 percent of the principal amount.
The second quarter results of Wynn Macau showed a 6.8 percent increase in net revenue when compared to the same period in 2016 reaching $682.7 million. Table games revenue for its VIP operations was up by 35.3 percent year-on- year to $16.02 billion.
About the Author
Hi, my name is Marcus Punter and welcome to my website casinositeshelper.com, as a resident of the UK I have spent many years around gambling in various forms (more on this later). I thought I would give you a little insight into why I launched this site and to also give you a little bit of background information into...