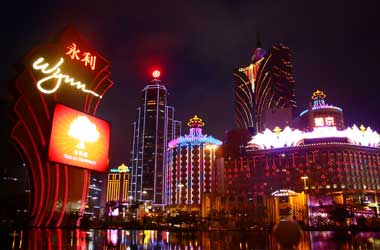 Casino operators in Macau have decided to change the rules regarding the use of their free shuttles operated by them in the city.
Three of the six operators have decided to limit the use of their shuttles to only those individuals presenting a casino loyalty program membership card or a purchase receipt from the casino shuttle they are boarding. Passengers staying at the respective casino would also be allowed entry as per the new rules.
All operators previously allowed free use of the shuttles but with the latest restrictions imposed on shuttle buses, only bonafide customers will be able to avail of the facility. The three casinos companies who have introduced these changes are Melco Crown Entertainment Ltd, MGM China Holdings Ltd and Wynn Macau Ltd.
MGM China implemented the new rule from March 1 and said the rule was introduced with a view to improve management and the service for its guests. Wynn similarly introduced the changes on March 1 and said that the new rules were aimed at providing an exclusive experience for their guests.
Melco Crown Entertainment Ltd has introduced similar restrictions but only between peak hours of 5 pm to 9 pm for the free bus route going to the Gongbei border gate, which is the border between Macau and neighbouring province of Guangdong.
Only two operators, Sands China Ltd and Galaxy Entertainment Group Ltd have clarified that that would be no change in rules for using their bus service. SJM Holdings Ltd is so far allowing the use of its shuttle facility by passengers who present a casino loyalty programme membership card or have a ticket which is available for free.
These measures come in the wake of the earlier decision by the operators to cut the number of free shuttle buses operating in the city after the city administration issued a directive requiring a reduction in their service. The administration felt that that the space freed by removing the buses from the roads could be used for improving public transport.
According the government's plan, the number of shuttle buses operated by the casinos will be reduced by 20 percent. Macau casino operators have so far already stopped 11 casino shuttle bus routes and optimised 10 other routes.
Analysts say that this move could also be due to financial pressures faced by the companies. Gaming operators are under pressure from declining revenues caused by the 24-month slump in the casino industry. With little sign of a revival, companies are increasingly looking ways to reduce costs to lessen the pressure on their net margins.
About the Author
Hi, my name is Marcus Punter and welcome to my website casinositeshelper.com, as a resident of the UK I have spent many years around gambling in various forms (more on this later). I thought I would give you a little insight into why I launched this site and to also give you a little bit of background information into...