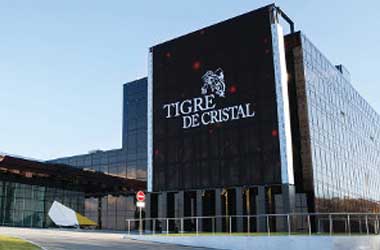 The lack of hotel capacity at the Tigre de Cristal casino located in the Russian Far East is likely to continue affecting its revenue collections based on reports from gaming analysts.
The constraint is likely to persist until the second phase of the project is completed in 2019.
Some analysts have also warned that VIP gaming might continue to see a dip despite Russia's decision to ease visa regime for tourists from selected markets. Tigre de Cristal is the only casino operating inside the dedicated Primorye Integrated Entertainment casino zone. The gaming property is promoted by Summit Ascent Holdings Ltd, a company operated by gaming tycoon Lawrence Ho.
The development of the $500 million second phase is slated to add 500 more rooms across two hotels, as well as other amenities like a food court and duty free shopping. There will also be an addition to the gaming floors.
According to a spokesperson from Summit Ascent, the company is planning on opening a part of the new facilities under Phase 2a, where close to 300 hotel rooms along with additional gaming space is likely to be launched by the second half of 2019.
Analysts Jamie Soo and Adrian Chan from Daiwa Securities Group similarly noted that the development of third-party hotels in the vicinity by 2018 would boost supply and allow casino management to allot its internal rooms to high rollers. Daiwa further added that the new simplified visa regime had helped improve visitor arrivals but noted that junkets were expressing reluctance to adopt the new process since it increased the amount of administrative work for them.
Grant Govertsen of brokerage Union Gaming said that the current shortage of hotel rooms may impact revenue but availability of hotel space in neighboring areas may help. Junket operators play a major role in bringing Chinese high stakes gamblers to the resort. Nearly 30 percent of visitors coming to the Tigre de Cristal casino are foreign tourists coming mostly from South Korea and China. The casino has added two new junket operators; a move which Govertsen said is likely to boost visitations in the slower winter months.
Latest financial results released for the company showed an increase of 20 percent in net revenue for the casino resort on a year-on-year basis, reaching HKD204.6 million ($26.1 million). Govertsen noted that the recent jump in mass and slots volumes for the casino could be attributed to a crackdown on illegal gaming venues by the Russian authorities.
About the Author
Hi, my name is Marcus Punter and welcome to my website casinositeshelper.com, as a resident of the UK I have spent many years around gambling in various forms (more on this later). I thought I would give you a little insight into why I launched this site and to also give you a little bit of background information into...