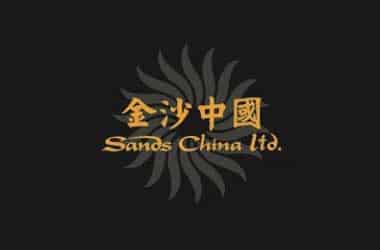 Sands China, the China subsidiary of casino operator Las Vegas Sands Corp has said that it will be undertaking the renovation of VIP gaming areas in a few of its Cotai properties.
Sands China released its half yearly report recently and announced that it will be refurbishing the interiors of VIP areas of two Cotai properties which are the Venetian Macao and Plaza Macao. The company stated that it intended to create a new benchmark in terms of VIP gaming areas in Macau.
Apart from installing world class amenities, there are also plans to develop new private gaming parlors at the Venetian Macao.
Venetian Macao 澳門威尼斯人
The upgrade for the Venetian Macao is expected start by early next year and be completed by June 2018.
At the Plaza Macao, the company intends to incorporate new private gaming areas and new entrances for VIP patrons. The upgrade is scheduled to start by end of this year and be completed by February 2018. Private smoking rooms are also being planned at both properties.
The move to develop smoking rooms is a response to the recent law passed by the Macau Legislative Assembly which has banned smoking near casino tables and mandated that special lounges be created for smokers. The new rules are effective from January 1, 2018, but casinos have been given a year's time as grace period to set up the lounges. Mass gambling areas already have a smoking ban in place.
Sands China has said that it will be creating smoking lounges in all its VIP areas and will also upgrade existing ones. The company further highlighted that the hotel complex in Venetian Macao was currently undergoing refurbishment and is likely to be ready for operations by the 2018 Chinese New Year.
The upgrade will also cover more than 2,800 standard hotel suites, 64 luxury suites and also the surrounding corridors and the lift areas. The renovation has already seen 12 suites being made over to incorporate a more contemporary style with inclusion of new furniture and fixtures. The rooms have also been provided with new features to cater to technology requirements of guests.
The company has already completed the renovation of its Four Seasons Hotel located inside Plaza Macao. Sands China has reported for the half year ending June 2017 a net profit of $678 million, which is an increase of 23 percent over the same period in 2016. The company attributed the increase primarily to the opening of its Parisian Macao casino resort in September 2016.
About the Author
Hi, my name is Marcus Punter and welcome to my website casinositeshelper.com, as a resident of the UK I have spent many years around gambling in various forms (more on this later). I thought I would give you a little insight into why I launched this site and to also give you a little bit of background information into...