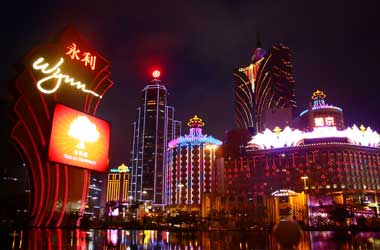 VIP gaming backed by smaller junket operators is gaining ground in Macau according to industry observers. A media report quoting industry insiders stated that between May and July, a minimum of five VIP clubs have been set up in the city.
Macau junket operator David Group began VIP gaming at Macau Roosevelt Hotel, a new property operating under an agreement with casino operator SJM Holdings Ltd. SJM Holdings chief executive Ambrose So Shu Fai has confirmed that David Group was operating a VIP gaming room for one of the company's properties. Additionally, David Group has also launched similar operations at Studio City in May and on a trial basis in Galaxy Macau last month.
The David Group was once considered to amongst the top six junket operators in Macau but decided to roll back operations in January 2015 when Macau's casino industry was experiencing a sharp downturn.
Other VIP rooms launched in recent times include the Qian JinVIP club launched at L'Arc casino hotel and another one at the Legend Palace. The President of the Association of Gaming and Entertainment Promoters Kwok Chi Chung cited the revival of Macau's casino industry and the unexpectedly strong growth in China's economy as reasons for the upswing in junket operations. Junket firms typically cater to Chinese high rollers offering them credit facilities for playing at Macau's casinos.
In a statement Kwok Chi Chung said
Currently, the business conditions [for VIP gaming in Macau] has improved a lot, hence some of the junket operators have resumed their businesses in the city . Many junket operators now have changed for a better business strategy – now they no longer only aim for the very rich clients, which in turn helps to reduce debt collection risk and stabilise their businesses
Ben Lee of the consultancy firm IGamiX Management and Consulting Ltd noted that despite a jump in the number of VIP gaming units, the actual rolling-chip volume was not increasing. Lee said that the growth in junket operations is likely to continue. He observed that some operators were projecting a growth of 15 percent half-on- half growth sequentially for the current year.
Brokerage JP Morgan Securities (Asia Pacific) Ltd said that smaller to mid-sized junkets were gaining market share in Macau but stated that they carried high risks related to credit and collections.
Some analysts believe that the jump in VIP gaming could cause the Macau government to issue fresh regulations like increasing capital requirements for junkets to bring it under control.
About the Author
Hi, my name is Marcus Punter and welcome to my website casinositeshelper.com, as a resident of the UK I have spent many years around gambling in various forms (more on this later). I thought I would give you a little insight into why I launched this site and to also give you a little bit of background information into...